17-52
expand

"I'd ask her in person, but our Illuminati meeting isn't until next month."
On Thursday's episode of her show, Ellen opened up about her love for Instagram and announced her new, admirable, (impossible) goal in life: To get Beyoncé to follow her.
She said, "I signed up for Instagram and I was just kind of fooling around."
"I just thought, you know, I'll follow Taylor Swift, or Justin Bieber, baby goats, you know, just kid stuff. And then I started following a Kardashian here, a Kardashian there, and obviously that led to the Jenners."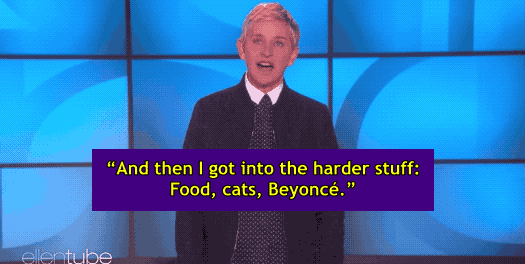 After listing even more things she follows, and also giving examples of what she posts, she got back to Queen Bey.
She said, "I spend so much time on Instagram that I noticed something interesting...she has over 100 million followers...she follows zero people. Zero!"

(Not even her mom or sister.)
Instagram: @www.instagram.com/beyonce/?hl=en
---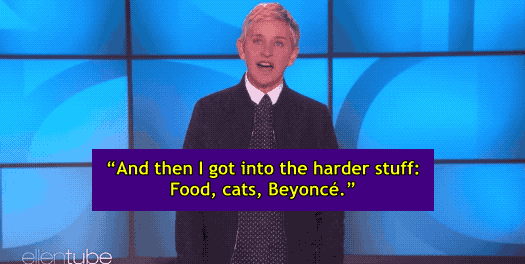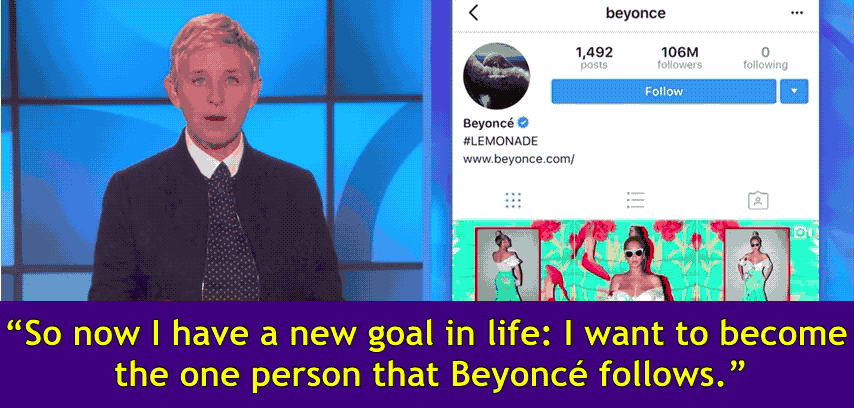 ---
Read more→
---
Published by
s82 s82
, 14.04.2015 at 17:52